Clip Hair Extension Review - Airyhair.com
- Hello! It's me! Inge Lakawa making this blog post for you and of course as usually featuring my sister for image because I think I am a better photographer than a model? bwahaha.
Anyways, My sister, Icha Lakawa, the one you can see in the picture <--- was very excited when I got a hair clip for review from
Airyhair - link
because she has short hair which she loves but sometimes she miss the long hair. So when it arrived, she tried!
Actually it's not because I am a better photographer so then I don't be the model LOL but it's because the hair is too short for my long hair! hahaha
SO the hair is disappear and I don't think you all can see which one is my hair and which one is the hairclip LOL
But I wasn't a pro.. so I couldn't use hair clip properly so the image you will see next is kind of.... well.. oh well.. keep reading hahaha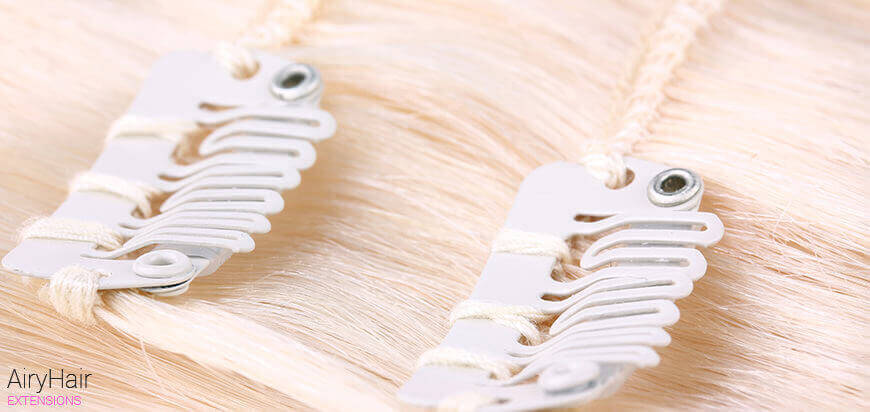 This is the clip hair extension - with CLIP ofc!!
So there are alot of hair extension you can choose in Airyhair. They sell micro loop hair extension, Tape-in hair extension, etc and ofc the clip hair extension. So I got to review the clip hair extension because of course it is the easiest way to use hair extension right?
So I choose the 10" 50g 6 piece hair clip - straight hair ( and then I learn that 10" is not long enough for my hair, I thought it did when I measure my hair length )
It said it's 100% human hair. It feels soft and not hot. So I think it's true that the hair is human hair. But the color is different from my sister hair. So it kind of obvious yeah? My hair is dark brown color and my sister hair is black :D hahaha...
Anyways.. This is what it looks when she use it hahahahahaha. That just so weirdddddd!!
So AGAIN I make another mistake hahaha. Turn out that 50g hair is not enough to make her hair to look normal? LOL
It's just so weird when she use it... Look so like fake hair LOL
It is not the hair fault hahaha it's me making wrong order LOL.
The lady who contact me already explain thought but I think I just don't get it hahahahahahahahahaha
So I make another order yeah.. this time I paid by myself. So I will give you another reaview hahaha..
I am dumb making mistake. But you don't have to be another me, right?
LESSON LEARN:
- Choose the length that you want.. add more inch. Like make sure you know how long you want it and then add more 5cm LOL
- And 50g is just so not enough to make a real hair. So you should do 10g I guess
- Of course make sure the right color you choose. Cause you dont want it looks different from your hair color, right?
Aside of me being dumb. Airyhair is actually nice online store, it is FREE SHIPPING and ship quite fast to my house ;) The hair is soft and I don't feel hot when I wear it. That is why I make another order and I will let you know when it's arrive!!
YOU CAN CHECK THE HAIR I BOUGHT - here
THANK YOU and see you in next post~
Posted by Inge Lakawa :D