So I have a guinea pig. If you read my blog since begginning, I'm sure you know that I have a cute guinea pig. Since I delete my blog.. okok I didn't delete but I change it become a giveaway blog, you can check it
HERE
. SO I will move her pix here in Luch Luch Craft and show you how cute she is!!
I'm introducing our family member.. SHE is a guinea pig (as you already know) and her name is PIKU!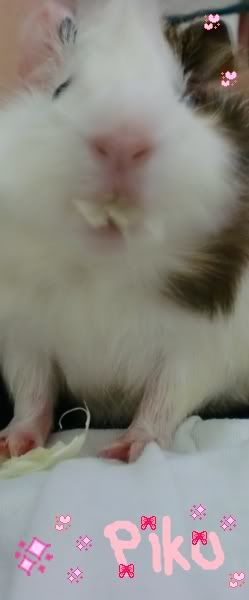 Do you want to know more about PIKU THE GUINEA PIG. Click READ MORE~!!